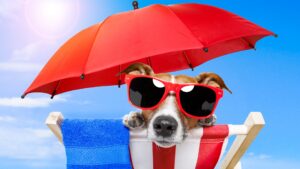 Passport? Check.
Sunscreen? Check.
Review umbrella policy exclusions? Not checked.
"I have an umbrella policy so I have everything covered!" This is a common belief for many who have an umbrella policy, but who do not review the exclusions within the actual policy. We, as your Troy Insurance agents, want our clients to enjoy the summer days ahead. However, we also want to make sure your policy protects you from the negative possibilities that may occur when enjoying summer activities.
Make sure your umbrella policy protects you against things that may go wrong with:
Homeowners with a pool/watercraft

Dog bites

Work/Personal vacation
And more.
Taking a few minutes to read over your exclusions can help avoid lawsuits, extra expenses and a costly summer.
Please do not hesitate to contact Troy Insurance regarding any questions or concerns.
Email: Troy@TroyInsurance.com
Call: (203) 324 – 3143
Fax: (203) 358 – 8641